Vintage magnetic head reader recorder tape from USSR mainframe. Category Vintage Mainframe Parts. Detailed description and photos.
Vintage magnetic head reader recorder tape from ussr mainframe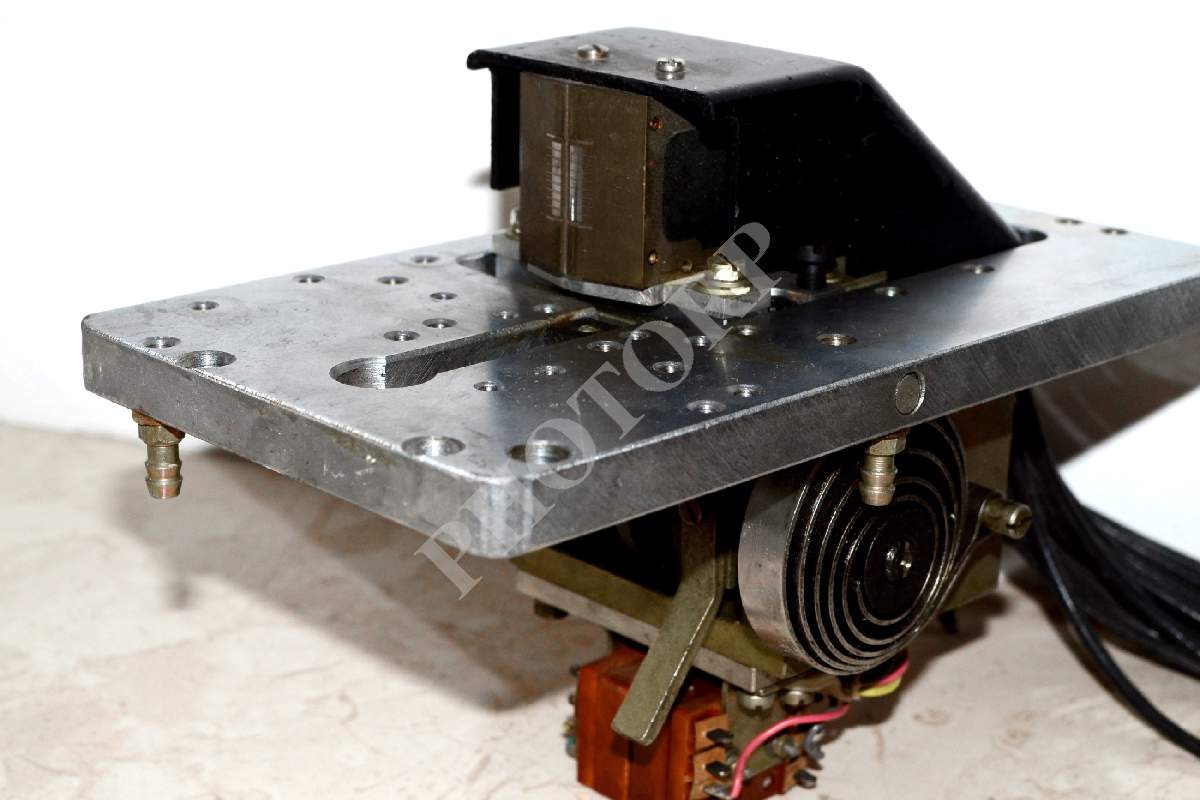 Vintage Module Magnetic Head Reader Recorder USSR Mainframe 1976 year. IBM format 9-track tapes
Brand: USSR
Manufacturer: Made in USSR
Size: 18 х 10 х 12.5 cm or 7.09 х 3.94 х 4.9 inches
Material of reader: plastic + metal
Head: DSO IZOT 1976 year
Application: for read/write 9-track tapes IBM format
Compatibility: ES-10XX, Minsk-32, SM-4 etc.
Condition: used, good condition
Quantity: 1pc per lot
It is module with head reader DSO IZOT for read/write (reel) magnetic tape from ES EVM. The device was manufactured in USSR in period 1970-1980s and used for read/write 9 tracks tape (IBM 9-track format) allows to record in each position exactly one byte (8 data bits plus 1 control bit) the 9-track tape was invented and started its work together with IBM System/360. This souvenir could surprise fans of computer technology.
Historical information
In USSR the tapes were used in Soviet industry and for scientific calculation. Many years ago, the magnetic tape were used instead of CD, DVD and flash drives in the Soviet electronic computers for accumulation and storage an information. The reels could be used for next Soviet computers: Minsk-32, SM-4, ES-1030/1035/1040/1050/1036/1045/... and others series Soviet ES EVM. The series of modules for reading the tape was produced in next line: ES-5002, ES-5012, ES-5017, ES-551, ES-5025, ES-5525. The modules were used for reading the magnetic tapes as the peripheral equipment for the CPU electronic computer USSR and had a large weigh about 400-500 kg (every module). We added old photos with Soviet mainframes where used similar devices.
Date of publication: 01 Dec 2020
Full Collection Photos for "Vintage magnetic head reader recorder tape from USSR mainframe"
This album contains all the photos that we did for "vintage magnetic head reader recorder tape from USSR mainframe" in category "Vintage Mainframe Parts". All photos are original and if you like any of them you can contact us and we can offer you completely original photos without a watermark and good quality for a small fee.