The Category Calculator. Full Collection of the Vintage Photo Albums.
The rare pictures and images saved for category "calculator"
On this page you can see all the photo albums that are on our website for category "Calculator". For view all photos in any album, simply click on any of the pictures and the entire list of photos will be opened for review. If you are interested in some kind of the photo you can contact us. We have the original image in big format and we can offer it for you with a small fee and without a watermark.
Vintage Programmable Calculator ELEKTRONIKA MK-61 Soviet Russian Working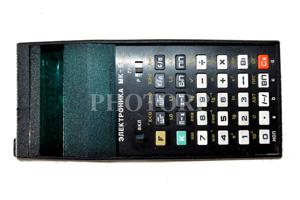 The calculator Elektronika MK-61 is a programmable calculator with 12-digits precision, LED display. MK-61 belongs to the third generation of Soviet programmable calculators. A simplified modification of the calculator "Elektronika …